Company
SCHNEEBERGER is serving worldwide the most established, reputed and successful OEM customers in the area of Semiconductor Equipment, Medical Equipment and Machine Tools with linear motion technology products- and is dedicated to continuously increase operational performance by reducing cost and prices and increasing product performance and quality





Products

AMSA
The linear incremental AMSA coder is integrated into the longitudinal ball or roller MONORAIL guide. The longitudinal guide is available in lengths up to 6 m long and permits the construction of simple, economical and compact positioning systems including measurement. The systems are available in analog or digital versions, have a resolution of 0.1 μm as well as standard or coded references..




MR = Roller MONORAIL
For all machine-tool applications in which precision, quality and rigidity are requi- red, the roller MONORAIL MR represents the best-possible solution thanks to its high load-bearing capacity, its very light running action and full enclosure.




BM = Ball MONORAIL
Thanks to their minimum vibration and low friction, the new design of the ball cages of this MONORAIL provide greater precision and even better operating characteristics at higher traversing speeds.




BZ = Ball MONORAIL with rack
This MONORAIL provides exact guidance as with the MONORAIL BM with the addition of a high-grade rack for fast, precise positioning. Cost-effectiveness is enhanced when machining, assembling and adjusting. The MONORAIL BZ is available in lengths of up to 6 m and greater lengths can be obtained by stringing them together.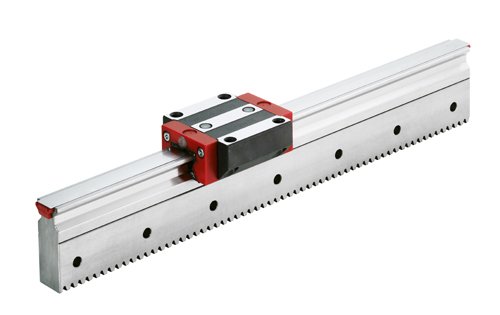 Linear guides RN and RNG with FORMULA-S (cage assist)
The performance of cross roller bearings RN and RNG can be significantly increased with FORMULA-S. It provides highest reliability, permits accelerations up to 300 m/s2, speeds of
1 m/s and can be employed in vacuum applications up to 10-7 mbar.





MS = MINISLIDE
The running surfaces and cages of MS MINISLIDES have a new chamfered section. The stages are made of stainless steel, have a high load-bearing capacity and are extremely rigid. They are intended for demanding applications in the field of micromechanics, in the semiconductor industry and optics as well as metrology, medical technology and laboratory technology.




MN = MINIRAIL
MINIRAIL miniature guides are available in various sizes and due to their uniquely compact design and construction materials are extremely robust. They provide impressive smooth running, reliability and acceleration rates of up to 300 m/s2.





Positioningsystems
For many years the name SCHNEEBERGER has been synonymous with high precision and reliable linear motion technology for high-end machinery and equipment.

Independent if it is for a dental, an optical, a life science or any other application, if you are confronted to a demanding motion solution, we will develop for you the best possible (technical and financial) solution that fits perfectly to your application.

Your key benefits are:

• tailor made solution for your specific challenge
• fast and flexible development
• fast and reliable supply
• guarantee of quality that is constant and highly profitable
• competent non-bureaucratic support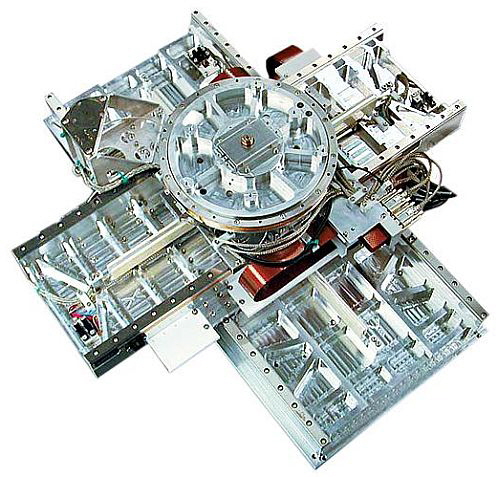 MNCBM
The NCBM stage system consists of extremely rigid aluminium section, a MONORAIL BM as well as a ball-screw drive and is suitable for measurements, tests or machining processes with travels of up to 1500 mm. MINORAIL BM guides can be optionally fitted with an integral AMSA measurement scale.




MINISCALE PLUS
This unique miniature guide is based on MINIRAIL with the addition of an integrated distance measuring system. This results in outstanding advantages for the user:
• Low construction costs
• Fast installation and set up
• Consistent precision
• Long service life




Special Components
Exceptional challenges frequently call for tailored solutions. SCHNEEBERGER Special Components is a flexible manufacturing facility that offers cost effective products to customer specification. We offer extensive competence in roller guideways, sliding guideways, box ways, V guides, and gear racks. These parts are manufactured entirely to customer specification from standard to high pre- cision quality grades.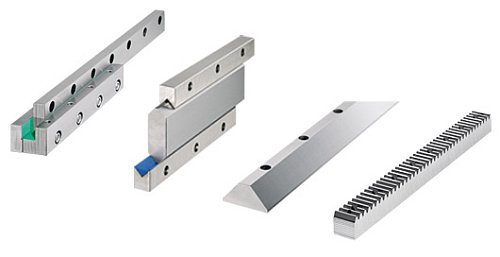 Mineral casting
Thanks to their product properties, short processing times and their cost-effec- tiveness SCHNEEBERGER mineral castings are used in almost every branch of the machine-tool and metalworking industry. The range of products covers parts weighing only few kilograms to others weighing well over 10 tons. Today, our products are used in the machine tool industry, the metrology and electronics industry, in woodworking, in automation systems, in plant and general enginee- ringas well as in medical equipment technology.



Corporate movie